ACTORS GYM, LLC is a registered trademark©
For those actors who are serious about taking it to the next level!
As most know these classes sell out quickly
REGISTER EARLY!
If class button engages then there is still room in class.
Updating the week of September 7, 2015

Tues Evenings 7:00

Monday(s), December 7, 2015

Thursday (s), January 7, 2016

Monday(s), January 18, 2016

Thursday(s), Febuary 25, 2016

With Marty Moran - Monday(s) SOLD OUT

Thursday(s), (SOLD OUT)

Thursday(s), October 15, 2015 (SOLD OUT)

Monday(s), October. 19, 2015

With Mike Greca
Wednesday(s) October 28, 2015
SATURDAY WORKSHOPS - One Day

Saturday, October 17, 2015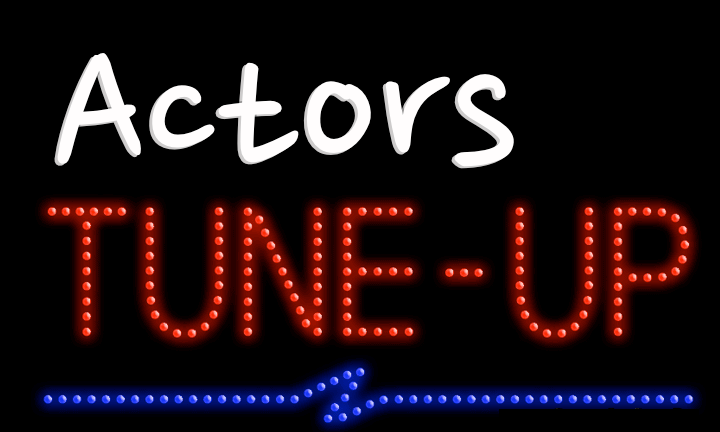 TBA
~~~~~~~~~~~~~~~~~~~~~~~~~~~~~~~~~~~~~~~~~~~~~~~~~~~~
RETURNING Saturday Workshops

With Casting Director, Reno Venturi

Coming Back Soon!

With Steve Blackwood
"Days Of Our Lives (SOLD OUT)

RETURNING CLASSES

Returning soon



Saturday April 10th (SOLD OUT) TBA

TBA

TBA
YOUTH CLASSES UPDATING SOON

TBA
Young Actors Space with Emily Schulman Webster
The Actors Gym has Actors working in Film, TV, On and Off Broadway and in local Theatre all over.
One on one sessions are available upon request. Refer to the "Private Link"
A Saturday Workshop

(SOLD OUT)

Acting class for all level actors, New England Acting classes,
Acting class for all level actors, New En
About registration and cancellation

203-804-7870